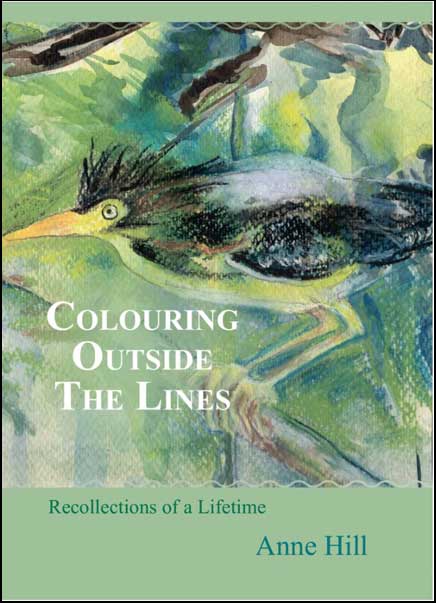 Colouring Outside The Lines
Anne Hill
$19.95

Colouring Outside the Lines is a collection of short, witty essays that takes the reader on the journey of a lifetime. From being an observant teenager, to becoming an attentive, loving grandmother; from being the one who caused mischief, to becoming the one who caught mischief; from being an admirer of nature, to becoming a dreamer of sci-fi, Hill brilliantly captures life's bundle of contradictions. Life is not linear, and neither is this book. It's about time that this time capsule was opened and its colours were splashed!
Anne Hill's accidental memoir is a thoroughly charming mix of the personal and universal. With playful wit and an easy command of language, Mrs. Hill is like a water bug effortlessly skimming across deeper waters…. A winning collection.

—Ross Murray, author of Don't Everyone Jump at Once and A Jerk in Progress.
ORDER HERE: